Basic Knowledge
on the Roles of Mica in Industry
Report for Download
The main materials are rigid mica, (chemical formula: KAl2(Si3Al) O10 (OH) 2) and flexible mica (chemical formula: KMg3 (Si3Al) O10 (OH) 2), making them effective heat-resistant and insulating materials.
Almost all products are UL94V-0 certified flame-retardant and heat-resistant (760℃, UL746B-compliant electrical characteristics) materials.

In recent years, we are seeing a greater demand than ever before for insulation and non-combustibility as safety measures in all kinds of industry, including home appliances (vacuum cleaners, laptops), vehicles and renewable energy.
Okabe Mica is also steadily focusing on promoting joint development with each of its customers.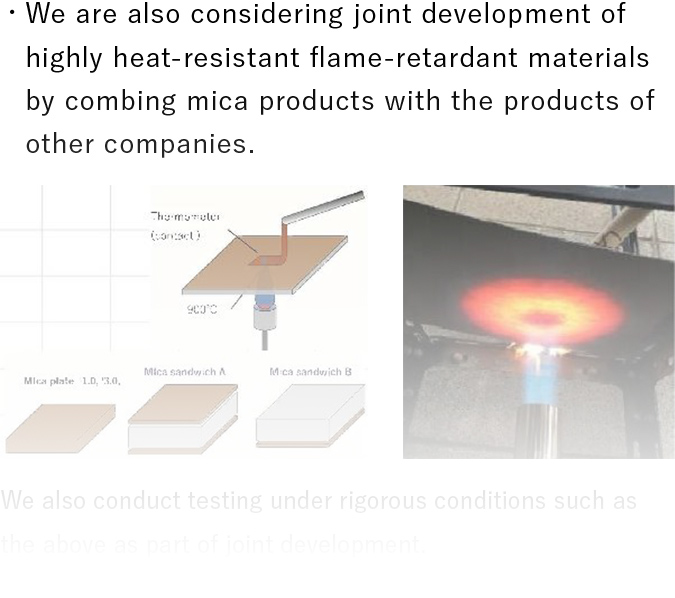 Click here to download
the rest of the article