How has Okabe Mica products been used?

Electric motors and generators for supporting our lives
Mica products have been used for electric insulation of industrial electric motors or generators.
Basic structures of electric motors and generators are similar. Their difference is only whether rotation power is obtained by charging electricity to coils or electric power is obtained by adding rotation power from outside.

Because a form of coils is like a turtle shell, it can be insulated only by a tape form of insulation materials.
A mica tape may wrap around any shapes, therefore, it may provide an appropriate function.
Mica may provide insulation performance that may be resistant to high voltage in electric motors or generators.
Mica is used at the pale orange part. Insulation performance may be provided because mica is wrapped around here.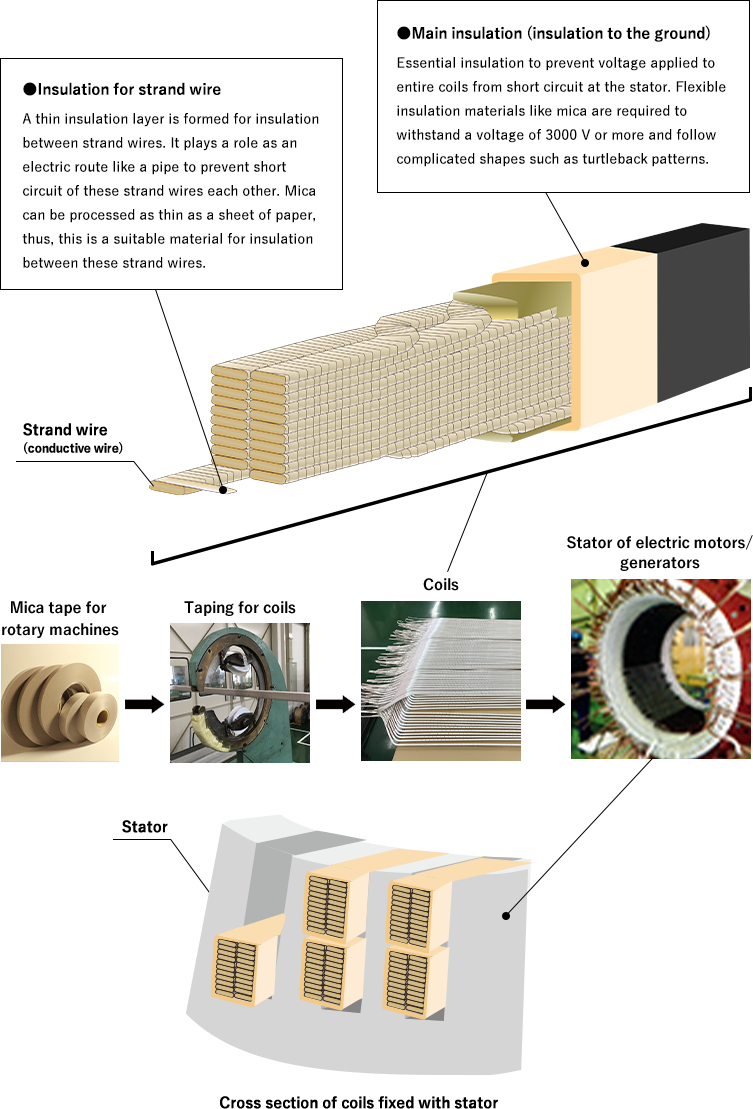 Fireproof and insulation characters of mica may protect people from fire

Cables for emergency power circuits of fire fighting/disaster prevention facilities are legally determined to have fireproof performance at 840℃ for 30 minutes.

To withstand these severe conditions, fireproof/insulation characters of mica are utilized.
Okabe Mica's mica tape for fireproof cables has excellent flexibility and a structure to wrap around cable conductors easily.

Also, according to use situations for customers, we have achieved to produce a longer tape.


Mica used in our daily home electric appliances

Mica has excellent heat resistance and electrical insulation characters, which is used for our daily necessities such as a hair dryer, toaster, electric pot, toilet, etc.

Specifically, mica is used for supports and protective cases of the heater wire that is a heating source.

Hair dryer
Mica prevents the spread of the fire for lithium-ion batteries

Heat resistance property of mica products are also effective to prevent lithium-ion batteries from fire spread.

Okabe Mica's fire spread prevention materials have excellent heat resistance, heat insulation, and rigidity.
Also, they have good processability and may be used for highly-flexible designs that are not restricted by their shapes.
They have enough abilities to prevent a series of fire spread of lithium-ion batteries.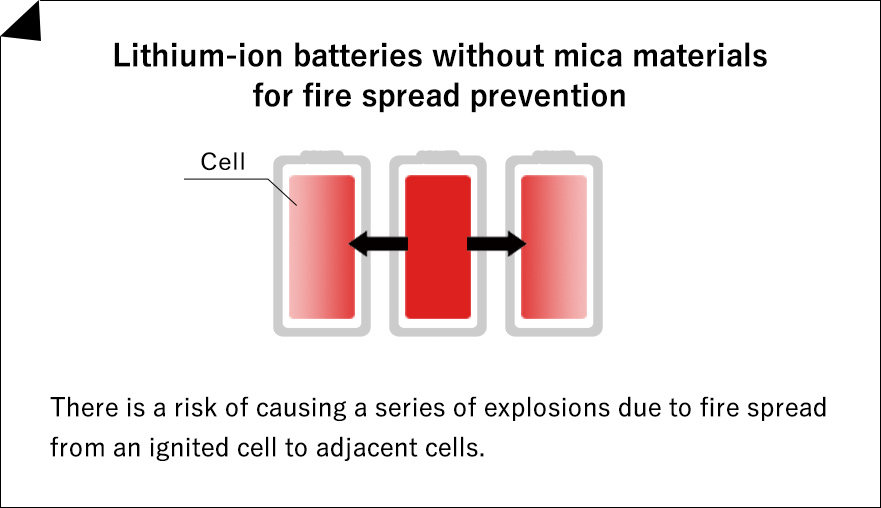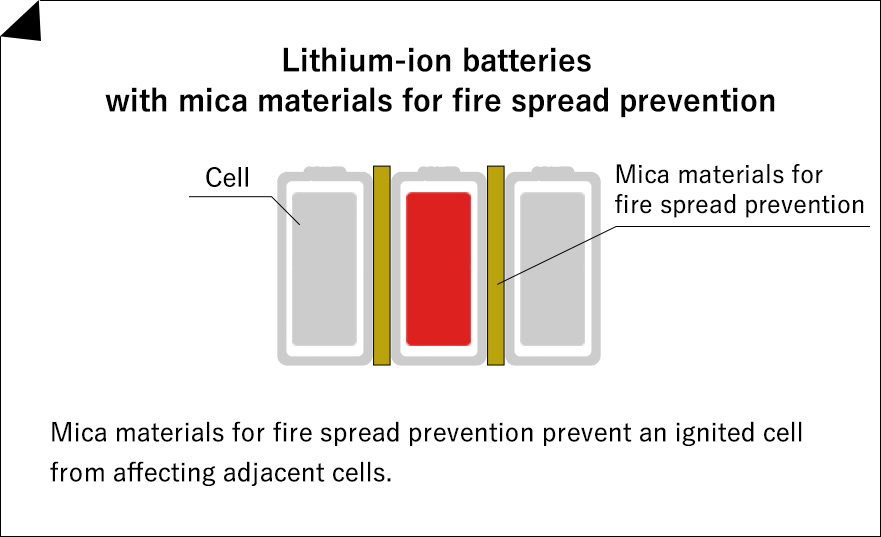 Features of mica materials for fire spread prevention